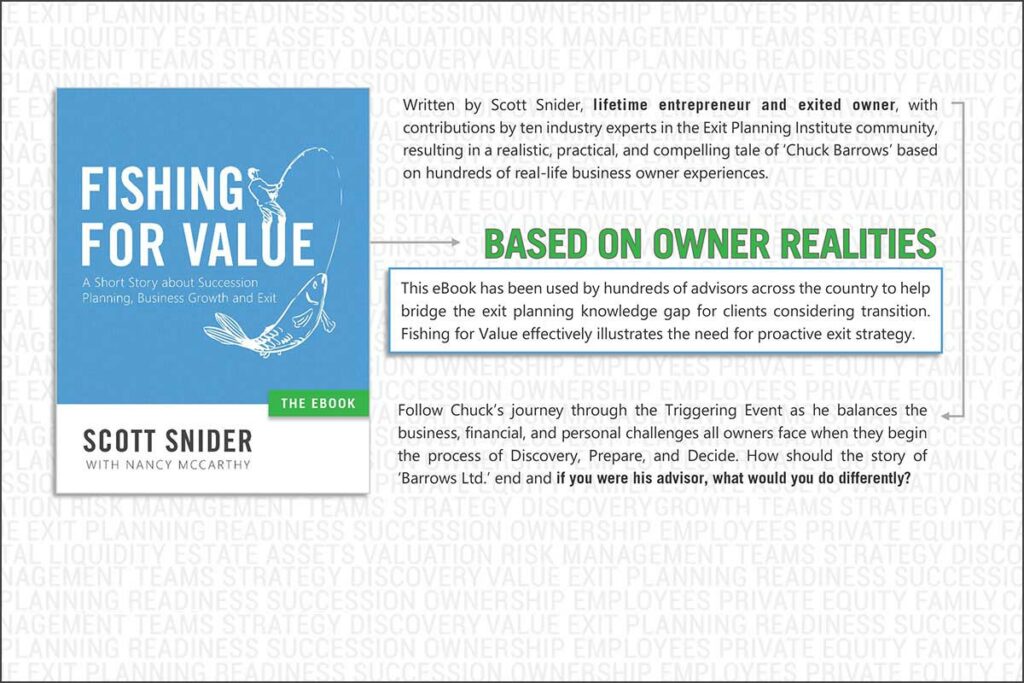 Fishing for Value
A Short Story about Succession Planning, Business Growth and Exit
Written by Scott Snider, lifetime entrepreneur and exited owner, with contributions by ten industry experts in the Exit Planning Institute community, resulting in a realistic, practical, and compelling tale of 'Chuck Barrows' based on hundreds of real-life business owners experience.
This book has been used by hundreds of advisors across the country to help bridge the exit planning knowledge gap for clients considering transition. Fishing for Value effectively illustrates the need for a proactive exit strategy.
Follow Chuck's journey through the Triggering Event as he balances the business, financial, and personal challenges all owners face when they begin the process of Discovery, Prepare, and Decide. How should the story of 'Barrows Ltd.' end and if you were his advisor, what would you do differently?
Contact Us
Don't wait until you're ready to retire to plan for the future. While we're based in California, we work with healthcare-oriented businesses across the country.