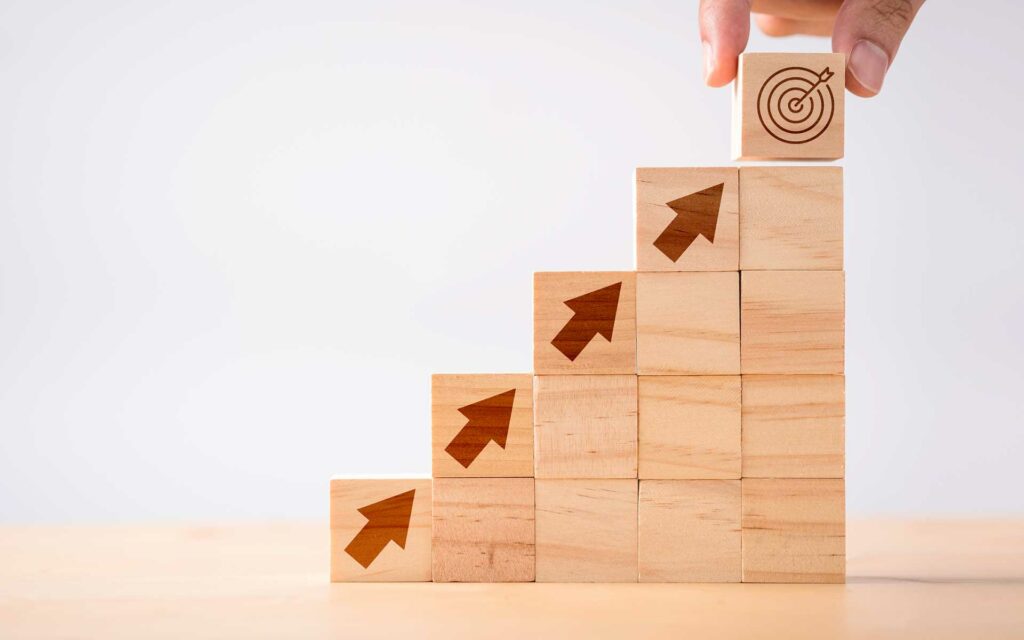 If you run a small business, you have a lot on your plate with the day-to-day running of your business. Here at JR3 Consulting, we specialize in helping healthcare businesses prepare for the future. And of course, that includes succession planning.
Succession planning is a process of developing a strategy to keep your business running successfully if you were to retire tomorrow, or if you lost a top employee. If you've never thought about who would replace you or another top manager, you're not alone.
According to a nationwide poll from Massachusetts Mutual Life Insurance Company, only 64% of business owners have a succession plan in place. And of those company owners who do have a plan, they haven't told the most important people about it. 1 out of 4 people in line to take over management of a business don't know they are the chosen successor!
Keep reading to avoid mistakes and learn more about the 7 steps to successful business planning.
1. Be Proactive with Planning
The first step to successful succession planning is obvious. You need to develop a plan. Long-term planning can save you a lot of grief. The time for succession planning is NOW. You never know when something like a pandemic could hit, taking someone out of a top management role and leaving your business floundering.
Not sure where to start? Consider working with a business succession planning firm.
2. Identify the Succession Candidate(s)
Succession planning is most commonly thought of as a plan for who will take over the management of the company when you, the owner/CEO retires or sells the company. But it is also important to look at other key roles within your company.
Do you have an employee, whether management or not where what they do is crucial to the success of your business? Does anyone else know how to do their job? Would things fall apart if they left?
If you answered yes to any of those questions, you need to include their position in your succession planning, as well as your own.
At this point, identify possible succession candidates. Look around, check HR records for employee reviews and performance evaluations. The people you identify may be next in line in your company organizational chart, but don't ignore promising, up and coming employees.
3. Let Them Know
In confidential meetings, let each person know that they are in line to take on increasing duties that are of utmost importance to your company. If they are in line to replace you when you leave, let them know that, and why.
Assuming they are enthusiastic about the prospect, make sure to establish that there are no guarantees and that the situation can change based on a number of factors, including changes in the economy, or a change in circumstance for the potential successor themselves.
The last thing you want to do is identify a successor and not let them know. You don't want to be blindsided when one of your most talented employees leaves for a better job at another company because they didn't see room for advancement with yours.
4. Increase Professional Development Efforts
Ideally, you are already fostering the continued professional development of your employees. Doing so sends the signal to employees that there is a chance for advancement, which in turn can spur them to go the extra mile.
For an identified successor, you need to think more about leadership development. Pay for the additional training or certifications they need to assume the management position. Encourage them to attend industry conferences. You may also want them to take part in job rotation within the company so they learn all aspects of the business.
5. Test Your Succession Plan
Don't wait until your retirement month to have your chosen successor take the reins. Put them in charge while you go on vacation to see how they handle things. You can still be reachable in an emergency.
Having your potential successor or the successor to another top position do a trial run gives then the chance to gain valuable experience, and you the chance to evaluate their performance. You can then help them with additional training and development in any areas where they need improvement.
6. Keep Your Succession Planning in Mind When Hiring New Staff
Now that you know who may be moving up into management, you'll want to take that into account when making new hires. When they assume their new role, what talent gaps will they leave? Do you have ia team member already on staff who could move up to fill those gaps? When recruiting new hires, look for job candidates who might be able to fill those gaps.
7. Regularly Review Your Succession Plan
Succession planning is not a one and done process. It may be that the person you identified as a successor to take your place when you retire, or to fill a management position is no longer a good fit. Maybe they even left the company.
A good rule of thumb is to review your succession plan every six months or so. Changing business demands and a changing market may necessitate changes in your plan. Get team leaders and managers involved in the process. They may identify talent you were unaware of.
Make note of their ideas, and then look for a way to promote from within the next time a position becomes vacant.
Plan for the Future with Our Succession Planning Team
Whether you've just started your business or you're thinking about retiring, effective succession planning is crucial to a smooth business transition. JR3 Consulting specializes in helping healthcare-oriented businesses with succession and exit planning.
While we're based in California, we help clients across the country. Schedule a consultation today!
Contact Us
Don't wait until you're ready to retire to plan for the future. While we're based in California, we work with healthcare-oriented businesses across the country.